a few wonderful comments from couples who I have been blessed to have worked for
Thank you so much for all of your help on our wedding day.
You are the best photographer a bride & groom could ask for.
Your relaxed and kind hearted nature made us both feel so comfortable on the day
and the lead up.
You captured some very special moments that Julia and I
will treasure forever.
Our album is AMAZING!
We have said it before and will say itagain
– You are the best!!!!!!
Julia & Sergio – Swiss & Italy
to view more testimonials please click here.
---
I just love them.
What I love most is that you have really captured the day and the way Andrew and I were feeling and this is priceless.
Sam (professional wedding photographer) & Andy - UK
to view more testimonials please click here.
---
Kurt's work is more than capturing the beauty of an individual but
revealing the inner dynamic of a relationship.
After looking through the pictures, my husband and I can truly say,
Yeah... That's really us but more gorgeous!
Our friends and family were amazed by his work, that's including the photography savvy geeks and seasoned graphic designers.
Carrie & Matt - USA
to view more testimonials please click here.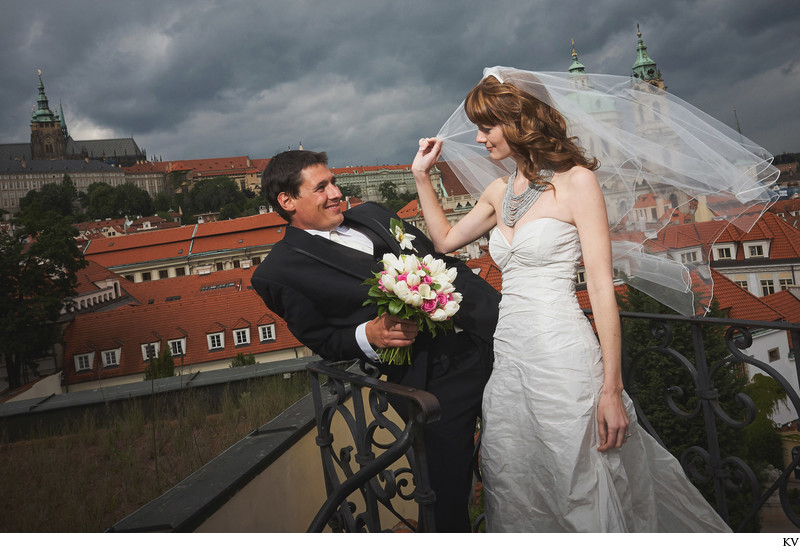 ---
Wedding photography & pre-weddings portraits & family & lifestyle photo sessions
in Prague by
American photographer Kurt Vinion
You can reach Kurt at the following:
GSM: +420 776 069 384 SKYPE: kurtvinion1
or please feel free to use our contact page to reach out to us by clicking here.
---
My passion: capturing moments of happiness that love provides in an authentic, natural and creative way. It is my hope that my images not only show just how amazing you two look, but more importantly capture how you felt at that very special moment in time.
As a professional with a diverse background - my style fluctuates between fine art weddings and artistic & creative wedding reportage (some simply call this modern wedding photography).
My background as a photojournalist has instilled in me the art of pursuing real moments in a creative, unobtrusive way. As it is your wedding day, you should simply enjoy the moments and let the pros worry about the rest.
And yes, for those very important portraits - my relaxed easy going nature and guidance will ensure that you will always look great without feeling overly posed.
Though I love the Natural light approach to wedding photography, I am also quite talented in creative lighting to ensure no matter the situation you will have beautiful results. As Prague is one of the most beautiful cities in the world having a set of images captured at sunset or even after the sun set on its cobblestone, gas lamp lit streets is a truly incredible way to relive those romantic moments you two had - something natural light photographers simply can not capture.
My wedding photography has been featured in countless magazines, blog sites and marketing campaigns. The couples I have been blessed to have worked with have had their weddings featured in: CS Luxury Style, Engaged Magazine, Good Morning America, BBC, Conde Naste as well as many websites and blogs. And no worries, if you do not wish to have your images in the public domain (like many of my clients) I can respect that.
---
Destination weddings & lifestyle portraits in Prague and worldwide
Kurt Vinion is an American wedding & portrait photographer residing in Prague. Educated in both Germany and the USA, he has been living in Prague off and on since the year 2000 when he first arrived as a photojournalist.
Formerly he was the Director of Photography / Asst. Sports Information Director at the University of Louisvlle Athletic Dept. He as also a member of the Kentucky Derby as well as Breeders Cup official photographers. In addition, Kurt worked with the Muhamad Ali Foundation in Louisville and was a stringer for Reuters covering sports.
After moving to Europe, Kurt became a contract photographer for Getty Images, Orchard Photography & Wire Image and freelanced for many magazines covering social issues and reportages as well as celebrity portraits.
In 2007 feeling burned out by celebrities and social issue reporting, Kurt returned to Prague to focus on running his own portrait and wedding business.
---

Kurt's approach to wedding photography
As a trained photojournalist my approach is to document your wedding day as it unfolds - naturally, honestly and creatively, while focusing on capturing those real moments shared between the two of you and the joining of your families.
I am also quite keen on creating something a bit more unique than the typical 'wedding photograph' and as such I am well known in Prague for creative stunning night time portraits of our wonderful couples from around the world and my work is featured heavily in the City of Prague as well as the Czech Republic's international marketing of this extraordinary city that I am lucky enough to call home.
I have photographed the weddings of 6 professional wedding photographers from not only the US, but Ireland, Spain and the UK and I am still quite humbled to have been their wedding photographer - knowing how demanding we all are.
As it is your wedding the most important memento will be your wedding photos. Taking the time to ensure that you look flawless - which means that retouching and enhancing images- is standard in my wedding collections.
As for my style: I do prefer a very clean, well lit, and beautiful images. I am not a keen fan of the over saturated, fake sunbursts or the current gimmicks. As much as I can appreciate some of those images - it is not really my style. If you see a sun flare in my images rest assured it was captured naturally in this way.
Additionally, I normally work with a lighting assistant which means we can create beautiful images in any combination of lighting or settings that can possibly be encountered. I use the latest in professional equipment as well as carrying backup cameras, lenses. In short, when you hire a professional photographer you will get professional results.
Prague pre-weddings & Lifestyle Portraits & Engagement Session photography
For our pre-wedding couples (and our many couples from Asia who hire me for their pre wedding photo session here in Prague and around the world ) who wish to have some creative and very stylized portraits - I can certainly do that and preferably in an intimate atmosphere where you two can simply relax and enjoy the creative process while exploring this incredible city and at your pace.
Creating dynamic, elegant, unforgettable SIGNATURE ART PORTRAITS for our couples is something I very much welcome. These portraits are a fusion of styles artistically & digitally created images that would look unbelievable on your living room wall.
For our American couples who wish to have a less staged approach to their photo sessions, no worries, I would be quite keen on creating something quite natural though images that have a bit more 'flare' - after all it is your session and I only have one chance to get it right.
Why should you book a professional photographer?
Photographing weddings & portrait sessions is my full time job. When I made the decision to leave photojournalism I made a commitment to doing this full-time. As such I have 10-years of experience recognizing what will work and what will not for a particular venue, location or couple. I am known for putting people at ease when I photograph them.
How many photographs will we receive?
My goal is to provide each couple with only the very best. For each hour depending on the coverage it is not uncommon to receive 30-50 images per hour. These are the very best pictures taken on the day of and each will be individually corrected and presented in color. For couples who wish to have a more vintage look I would be happy to create this.
Will you photograph group shots?
Absolutely. This is a wonderful time to capture family & group shots and as a photographer I can understand how important these images are.
Will you take some special portraits of the two of us?
Absolutely otherwise chances are you would not be interested in hiring me. As ones wedding day can be so over choreographed, I believe it is best to set aside two or three times during the day and the evening to step away and make the best of the locations and the changing light. All couples enjoy these times alone and having a relaxes stress free session is always encouraged as for many couples this is the only private time they will have together until their evening is over. So feel free to use me as your excuse to get away and enjoy some private time either with your photographer or even alone.
How long does it take to receive our images?
Within 5 - business days we always try to send out 2-3 images so that you can send to your family & friends and or post on-line. Within 2-4 weeks we try to have your online gallery ready to view and you can decide whom to give out the password too.
What happens if it rains on our wedding day?
The benefit of having a professional photographer is that I have the equipment and the experience to ensure you have beautiful photos regardless of the weather. So no worries, you are really in good hands.
My background
Professionally I have worked as a photojournalist with The New York Times, The Boston Globe, Mother Jones, Spectrum Pictures and many magazines and newspapers from worldwide. I have covered assignments in: Afghanistan, Pakistan, Egypt, Israel, Belarus, Russia, Ukraine and many countries in between...
Additionally, I have spent 3-years photographing celebrities in Berlin for Getty Images and Wire Images. Some of the 'celebrities' were interesting and those Berlin parties were fantastic. But to be honest, photographing celebrities is quite tedious and sadly there is very little creativity as celebrity imagery are so controlled by the managers, studios and even the magazines.
Before moving to Europe to be a photojournalist, I was a very young, Director of Photography at The University of Louisville Athletic Dept where we covered all of the university athletic teams and literally traveled all over the US and even to a basketball tournament in Hawaii.
I was also the event & personal photographer for Muhammad Ali and his foundation. I feel honored to have spent time with Muhammad and meeting many of the greats of boxing. Being from Louisville definitely has its perks (a big shout out to Tom Cruise - we had a great laugh about his short time growing up in Louisville).
I majored in Photojournalism / Fine Art at WKU one of America's top photojournalism programs well renowned for producing the very best photojournalists in the world.
Contests & Awards
I have won some of the biggest prizes in photojournalism including two 1 st Places in The Best of Photojournalism as well as a hand full of Czech Press Photos, as well as a very highly coveted (for me personally) Sports Photographer of the Year award. Additionally, I have won awards in the WPJA but the reality is awards mean very little if you do not feel anything when you are viewing the images. It is not good enough to take a picture, one must convey how it felt at that moment in time. This is very hard to do as a successful photographer.

My biggest prize/award: being told by a lovely lady who runs an orphanage in Kiev that my reportage was the reason why Americans were visiting her and adopting children from her orphanage. Knowing that my work was able to make a difference in these children's lives is simply priceless and it humbles me to this day. There is absolutely no award that can ever top that.
Prague Wedding Photographers
As I am based in Prague I have photographed weddings at nearly every venue as well as many castles and chateaus located throughout the Czech Republic. Additionally, I have photographed several high profile Czech weddings (a Champions League Football player), a member of the Getty (Oil, Museum, Getty Images) family for their incredible wedding in Rome as well as a member of the Karzai family (President of Afghanistan) also in Italy as well as VIP's from Asia and 3 different members on the Forbes 100 richest person list. I am truly humbled at some of these unbelievable weddings. Truth be told, the larger more prestigious the family or members the more work, stress and actual less quality time spent with the couple. I can honestly say that the most unforgettable weddings are the ones where I can spend quality time with the couples and really capture them intimately and quietly - something that is not possible at a 250 + person event.
Even though I am quite happy photographing larger weddings - I am always very happy to stay at home in Prague and blow the minds of young couples who want to have a truly beautiful collection of images without blowing their budgets.
Destination wedding photographer based in Prague available anywhere in Europe
The best thing about being a wedding & portrait photographer based in Prague is that it is a relatively easy place to travel from and as such I have been lucky enough to have captured destination weddings around Europe. I regularly work in: Ireland, N.Ireland, Germany, Czech Republic, Slovakia, Italy, Greece and even a wedding in Hong Kong at the prestigious Peninsula Hotel. If you are interested in having me as your destination wedding photographer please do not hesitate to contact me as I would enjoy hearing more about your wedding day or even pre weddings photo shoot.
So how do you know if you have chosen the best wedding photographer in Prague for you?
As a bride & groom you should meet your photographer in person (and if that is not possible Skype is a wonderful alternative) to evaluate their professionalism, their ability to understand your needs, and more importantly - how well you hit it off. Taking the time to read reviews, view complete galleries of their work (and not just the portfolio pieces) and if needed - hire them for an engagement session to gauge how they work with you as a couple are also worthy ideas. The truth is quality photography is an investment and you should take the time to research who is best for you. If you chose Kurt Vinion as your wedding photographer; rest assured that I will provide only the highest standard on your behalf.
Our Clients Privacy
If you do not wish to have your images in the public domain - I of all people can understand and respect this and there is a clause in the contract that you can opt out of. So no worries your wedding day is just that your wedding and not a portfolio building experience.
Pre-wedding photographers: Prague, Venice, Rome, Florence, Europe
As an American photographer who has been covering pre wedding portrait sessions since 2008, I am very happy to cover your pre wedding photo session in not only Prague but in many of Europe's best locations. I have a wonderful team of lighting assistants, hair & makeup, videographers as well as personal assistants who can capture your special session anywhere around the world. Wether you wish to have a more reportage natural light style, or a more magazine, lit portrait or even a combination of many styles we are here for you. Contact us today for our special dates where we will be crafting these special sessions around Europe.
Additionally, for the year 2018 we will be focusing on creating more specialty themed pre wedding photo sessions for our very discerning VIP clients who are looking for something a bit more special.