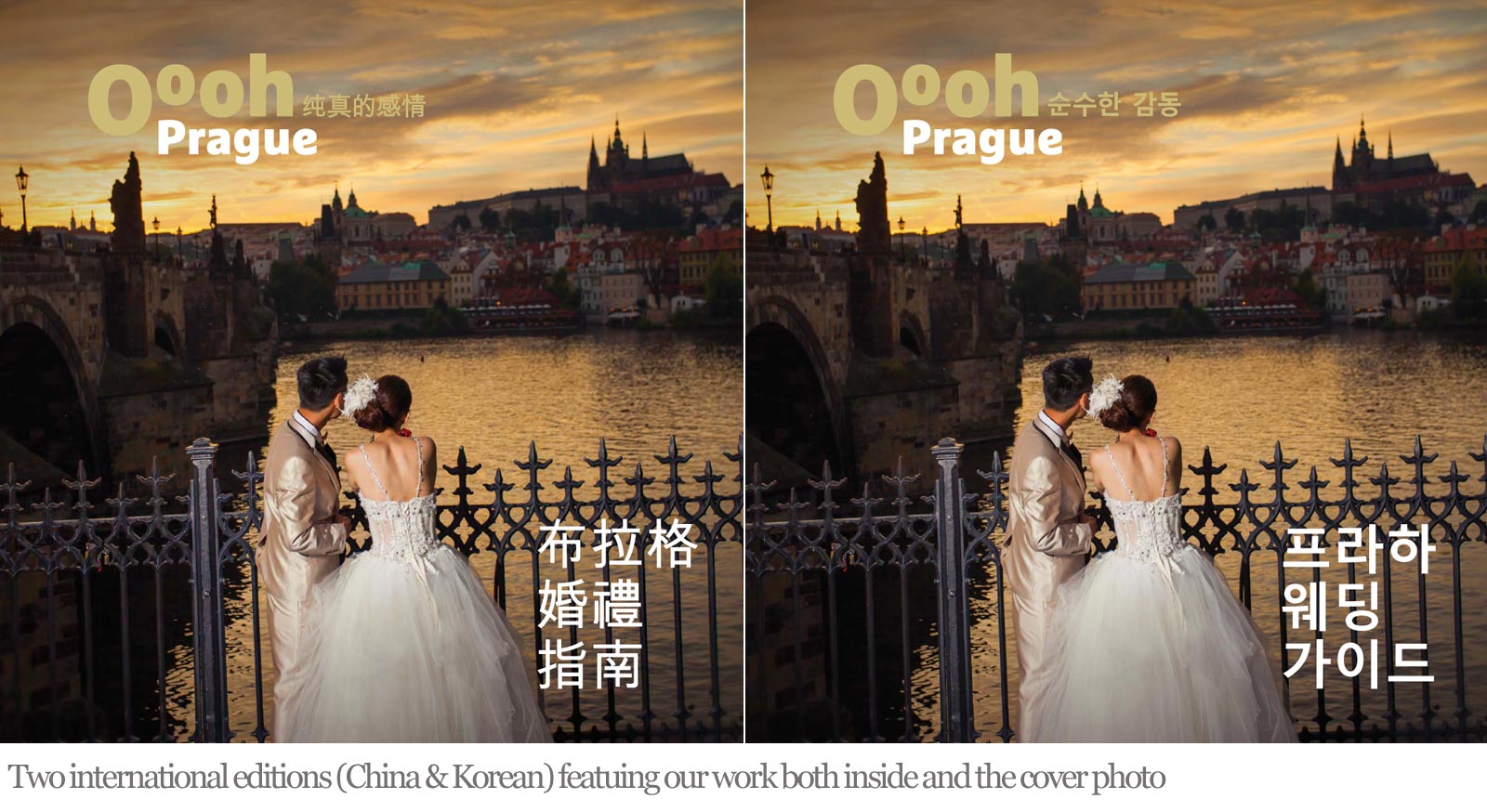 Prague wedding photographers / Prague Wedding Guide featuring us!
It is always nice when I receive recognition for my work, especially as I do not enter contests anymore.  So, I was quite taken back when I was contacted by Stars.cz on behalf of the City of Prague when it came time for them to create their Prague Wedding Guide. The guide will be used internationally to market this incredibly beautiful city as a destination wedding location as well as given out to many establishments in Prague.
The wonderful people at Prague City Tourism and Stars.cz had viewed my website www.PragueWeddingPhotography.com and asked if I would allow them to use some of the images they had chosen. Unbeknownst to me, my work was featured the most in this publication, so it appears I am doing something right  😉
Presented here are the highlight pages including the covers of the international editions showcasing our wonderful couples who graciously allow me to share their sessions & weddings.
A big thank you to Pavlina and her wonderful group of designers and art directors at Stars.cz and of course to the city of Prague for selecting me to be a part of this truly wonderful project.
Also, a big shout out to the other photographers whose work was showcased in this wonderful publication.