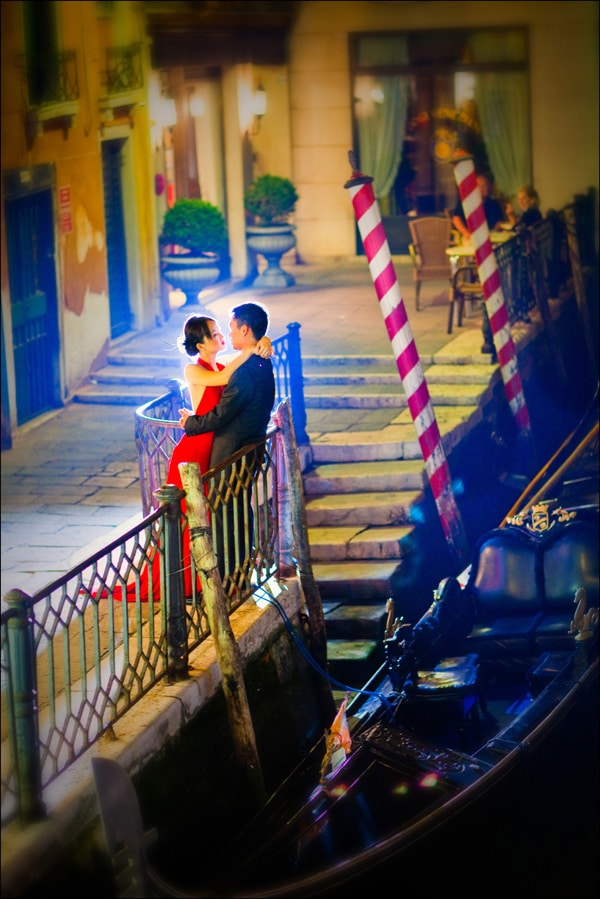 Sometimes you have to save the best for last. My favorite Pre Wedding Portrait Session of 2011 has to be Michelle and Jack who brought us down to Venice, Italy to create a stunning set of images for them.
What I really enjoyed about Michelle and Jack  –  was how fun and easy they were to work with.  When you have two young successful people who are truly in love and enjoying the moment you are guaranteed wonderful images. Of course in an incredible place like Venice  – how could you not. We spent two late afternoon and early evenings simply exploring this enchanted place via the gondolas (they did not sing which was a bummer) and a chartered boat for their sunset trip which was simply magical. But instead of talking about how fabulous their Venice Pre Wedding Portrait Session is – let's just look at their stunning images.
To Michelle and Jack – you two are simply fabulous! It was such a great time working with you! I wish both of you much love, happiness and success in your future together as husband and wife!
—
And a special thanks to my kick ass assistant Max for doing a great job!
If you would like to book Kurt Vinion for your Pre Wedding & Engagement Wedding Photo Sessions either in Venice or throughout Europe please contact him here. You can also see more of our international Pre Wedding & Lifestyle Portraits  by clicking here.
 布拉格前婚礼摄影师, 前婚礼摄影师, 的克鲁姆洛夫前婚礼摄影师, 海外预婚纱摄影, 由美国摄影师库尔特预婚纱摄影,  在欧洲,布拉格,威尼斯,维也纳和预婚纱摄影